Title: Here Among The Clouds, We Are Safe and Sound (You Lift Me Up)
Song: Lift Me Up - Mree
Category: Thor/Avengers
Genre: Romance/Drama/Humor/Tragedy
Ship: Bruce/Darcy
Rating: NC-17
Prompt: Day #4 – Crimson | Darcy Lewis Week (I'm late to the party and I don't care)
Warning(s): Sexual Content, Coarse Language, Character Death
Author's Note: This was meant to be a oneshot, but it got so long that I had to separate it into parts.
Word Count: 8,738
Summary: From the beginning to the end; how Bruce finally lets himself find happiness only to have it destroyed.

Previous: Part One,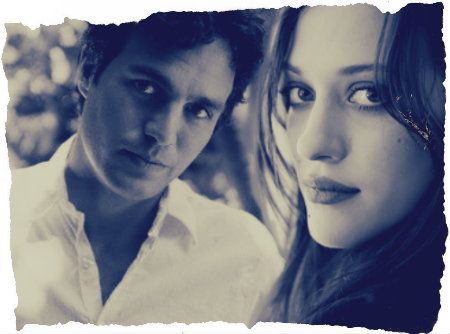 Here Among The Clouds, We Are Safe and Sound (You Lift Me Up)
-Novel-
II.
Three weeks leading up to this and Bruce was surprised it had taken this long. Between Darcy's constant need to touch him, the general stress of the job, Tony just being Tony, and his life's way of throwing a wrench into anything that seemed remotely good, he was genuinely surprised that it took three weeks before finally, he snapped.
He couldn't pinpoint what caused it. Maybe it was the beaker that exploded somewhere in the background, sending shards everywhere, embedding in his back. Maybe it was that somebody mentioned how big Wendy was getting and Darcy had dropped off three files of her top choices so he could look through them. Or maybe it was that this morning, after Darcy forced breakfast on him, she'd kissed his cheek, so close to the corner of his mouth that his heart had stuttered. More likely, it was all three.
The tearing of his lab coat and the ripple of muscles under his clothes was familiar. He screamed as he changed; everything inside of him shifting and extending. Control, of his body and his mind, transferred, and all was black for Bruce.
Oh, he would get flashes, of people screaming, running, ducking for cover. Of his fist slamming into a wall and taking out a large chunk of it. Of Darcy's face, peering up at him, just feet away. But the pieces wouldn't come together until he woke up, his head pounding, his body aching from head to toe.
The room was sterile white and smelled sharply of disinfectant; it wasn't the first name, nor would it be the last time he woke up in a place just like it.
Tony was sitting on his bed in the medical unit, one leg crossed over the other at the knee. He was going through the channels on the TV and making noises of disapproval. "All the money we have pooled together and all they give you guys is basic cable?" He scoffed. "JARVIS, file a complaint."
"Of course, sir. Would you like me to sign it after you or put it in one of the agent's names?"
He smirked. "Put it under Hill."
"Again, sir?"
"I like that pissy look she gets on her face."
As close to a sigh as an AI can make, that was the sound that left JARVIS. "As you wish, sir."
"Tony?"
Tony's head swung around, his eyes landing on Bruce. "You're awake." He rolled his eyes. "Finally." He shifted to see him better and tipped his head thoughtfully. "You look like shit."
Bruce's mouth twitched. "Thank you." His brow furrowed and he looked around, his body tensing. "Was anybody hurt?" He held his breath as he waited.
"Hm?" Tony was inspecting his nails. "Oh, no. Not really."
"What's 'not really'?"
Tony raised a brow, seemed to think it over, and then said, "JARVIS, bring up the footage from Banner's latest Hulk-episode, will you?"
"If you'll direct your attention to the television," the AI intoned.
The bed Bruce was lying on automatically adjusted itself so he was sitting up properly and absently he thanked JARVIS for his assistance before focusing entirely on the screen.
He winced as he watched the lab go from a general work place to complete chaos, first with the exploding beaker and then with him changing, turning around to scream and growl at the scientists that ran around in fear, searching for exits or hiding places, completely forgetting the protocol put in place for just such an occasion.
After taking out a wall and scaring the crap out of a number of interns, the Hulk stalked out of his lab and started down the hallway, head bent to avoid the ceiling. A soundless alarm had gone off, green lights flashing to alert the rest of the staff what was happening.
No doubt the Avengers were grouping together to try and take him down, but before that could happen, the Hulk happened upon a certain personal assistant.
And by happened upon, he actually meant that she found him.
Hair piled on top of her head and held in place by a pen and pencil respectively, Darcy came to a stop just twenty short feet from him.
"JARVIS, volume?" Tony said.
The volume raised loud enough and with some creative work on the AI's part, managed to focus only on Darcy and Hulk, rather than the screaming, running people all around them.
Seeming to get a hold of herself, Darcy shook her head. "Hey Big Guy," she said, half-smiling. "Long time no meet."
Hulk bent forward, hands balled in fists, and gave a great roar that sent Darcy leaning back with the force.
Waving a hand in front of her face, she wrinkled her nose. "I knew that tuna sandwich was a bad lunch choice," she complained.
Hulk stamped a foot. "PRETTY GO! HULK SMASH!"
"I'm flattered," she said. "But unfortunately I can't let you go out smashing today."
"PRETTY NO LET HULK SMASH? PRETTY MEAN!"
"Pretty is looking out for you," she argued. "See, one, I'd rather you keep that reserve of strength on tap for the real bad guys. Which, I have on good authority, are probably going to be looking for you sooner than you think…" She shrugged. "And two, they're already sending people to take you down. So the harder you fight to go smash, the worse it's going to be." She took a few steps forward. "Between you and me, I think you have it hard enough without multiple doses of tranquilizer." She wiggled her hand side to side. "Headache isn't worth it, am I right?"
"HULK NO GO DOWN! HULK STRONG!" He beat a fist against his chest.
"Absolutely." She nodded. "Hulk is the strongest… er, well just the strongest in general."
Hulk nodded. "PRETTY SMART!"
She walked a few more steps forward. "I am. Which is why I want you to trust me…" She stared up at him. "I know it's not in your nature and I know you're probably very angry… Maybe if we talk about it, you won't be so angry anymore…"
"NO TALK! SMASH!"
"I thought we discussed that. No smashing today," she told him, wagging a finger. "You can smash all the enemies you want when Bruce let's you out to play."
"BANNER STUPID!" he declared. Shaking his head, he told her, "NEVER WANT TO SMASH! JUST WANT TO WORK AND TOUCH PRETTY!"
Darcy moved closer. "Hulk doesn't like Pretty?" she asked, pouting up at him. "I thought we had a thing going here."
Hulk stared down at her, cocking his head. He reached out toward her, and Bruce, sitting in his hospital bed, tensed, holding his breath. Hulk simply touched the tip of his enormous finger to the top of Darcy's head.
"PRETTY SOFT AND NICE. PRETTY NO SCREAM AT HULK OR RUN AWAY." He huffed, his face screwing up. "BUT PRETTY IS BANNER'S NOT HULK'S."
"What if Pretty wants to be your friend?" she wondered, reaching up to touch his finger. "Would Hulk be Pretty's friend?"
Hulk ground his teeth together and frowned. "PRETTY BE HULK'S FRIEND LIKE MAN OF IRON?"
She smiled warmly. "Yes. Just like him. Only, you know, more attractive and generally more amusing."
Hulk laughed; a loud, grumbling, roar of a laugh, throwing his head back. As he came forward again, he stamped his fists down on the floor. "PRETTY IS HULK'S FRIEND. HULK KEEP PRETTY SAFE!"
"Can Hulk do one more thing for Pretty?"
Hulk thought it over and then gave a sharp nod.
"Will Hulk wait for Pretty and not smash anything today?"
He huffed, turning his head. "HULK WANT SMASH."
"I know you do," she said, patting his wrist. "But you'll get to smash when we have trouble. Everybody here in the building are good people. And this is our home; we don't want to smash it."
Hulk let out a long snort, but finally nodded. "HULK NO SMASH."
"Good." She smiled, nodding. "Then we'll just sit here and wait for everything to calm down, okay?" Darcy sat down abruptly, curling her legs under her and resting her elbows on her thighs. "That way, you don't get shot and things stay relatively intact."
Hulk watched for a moment before mimicking her and sitting down across from her, turning one hand up and putting his head in it.
"SITTING BORING. SMASHING FUN."
"Maybe next time, when you're out in the field smashing bad guys, you can show me."
He looked excited; as much as a giant, green, rage monster could. "DARCY SMASH WITH HULK?"
"As much as Darcy can." She paused. "Hey, you said my name!"
Hulk ducked his head.
"Did you know it the whole time?"
"DARCY PRETTY." He huffed. "DARCY BANNER'S."
"Darcy is your friend," she countered, reaching over to pat his forearm.
That was about the time SHIELD and the Avengers surrounded them; shield, tranq guns, bow and arrows, and Tony in his suit all standing at the ready.
"Hey," Darcy said with a wave. "So Hulk decided he didn't feel like smashing today. It was just a bad morning."
Hulk turned and growled at everyone else, baring his teeth in a snarl.
"Lady Darcy? Are you well?" Thor demanded, raising his hammer in concern.
"I'm fine, Thor. No worries."
Tony's mask retracted and he tipped his head to look at her, sitting in front of the Hulk with little to no fear. "Should I break out the whale music?" he wondered.
She grinned. "It would probably help." Looking up at Hulk, she said, "Why don't we try meditating, Big Guy?"
"PRETTY WANT GET RID OF HULK?" he asked, frowning.
"Not get rid of," she argued. "I just don't want you to be bored. Think of it like Christmas Eve. The sooner you go to sleep, the sooner you wake up to presents… Of the bad, smashable variety."
"HULK SMASH GOOD. HULK SHOW DARCY HE BEST SMASHER."
"Oh, I have no doubts," she assured.
Suddenly, the hall filed with whale music.
"Okay," Darcy said, motioning to the Hulk. "Just rest your arms like this and turn your hands up like this and just listen… and breathe…"
Hulk watched her, brow furrowed, before he gave a sigh and tried to copy her.
Bruce watched as after a minute, Darcy opened one eye to check that the Hulk was doing what she asked, before smiling and closing her eyes to continue.
Seconds later, Hulk opened his eye to check on her, and then closed it quickly and continued to do what she'd asked of him.
Suddenly, the feed froze.
"They do that for about a half hour before you started to shrink again," Tony told him. "I got bored five minutes later and left, but I watched the feed of you two playing nice after I found out they dragged you back here. Wasn't much else to do."
Bruce stared at the screen, where Darcy and the Hulk were literally sitting just feet apart and meditating.
Taking a deep breath, he reached up and ran a hand through his hair. "She tamed the wild beast," he said under his breath, letting a chuckle escape him.
"What?"
Bruce looked at Tony and shook his head. "What am I supposed to do?"
Tony turned his eyes up, gave it some sarcastic thought, and then said, "I hear the house in the suburbs, 2.5 kids, a dog, and a mini-van is still an option, but with the state of our economy…?" He inhaled through his teeth. "I don't know. I think I'd stick with forlornly admiring her from afar and pretending you aren't completely head over torn purple shorts in love with her…" He raised his eyebrows. "I mean, look at how well it's working for you? You pine away in secret, getting more and more sexually frustrated, turn into your giant, green, ragey self, and she steps in to calm you down… Just not in the fun, sexy way you want her to." He shrugged. "I'm not seeing any flaws here…"
Bruce rolled his eyes. "Your advice is always so helpful."
Tony smirked. "I might write a book. Pepper says no, but the publishing company I just bought says definitely…"
Brows furrowed, he shook his head. "I sincerely worry about your girlfriend."
"I sincerely worry about yours," he countered, motioning to the screen. "She's got no self-preservation skills whatsoever… Seriously. She just walked up to him and said hello." He whistled before clicking his tongue. "Well, maybe that's good. It's probably why she's been trying not so subtly to get into your pants… She doesn't mind that you shred them all with your giant green body…"
"Tony," he sighed.
"So I'm getting the feeling this conversation might start leaning toward self-pity… You know how I feel about that." He wrinkled his nose. "And your attractive jailbait girlfriend is going to be back from Coulson's office any minute, so I'm just going to put this in plain English…"
He stood from the bed and smoothed out his shirt. "You're in love with Darcy, she's obviously in love with you—" He waved a hand at the television, "—as proven when she takes on your green ego and doesn't even bat an eyelash… Go, be happy, copulate like you so want to, and lastly, name your little half-green children after me, their all-powerful godfather. I think Tony and Tonya Banner are going to be happy, spoiled children that I may or may not already be designing Hulk-proof cribs for… Which reminds me, question…" His eyes narrowed. "Do twins run in your family?"
Closing his eyes, Bruce pinched the bridge of his nose. "Please go away."
"Fine. Sure. Get back to me! Or not, whichever, I can always have JARVIS look it up. No pressure…" He started for the door. "Feel better. Maybe tomorrow we'll get shawarma? Little pick me up? How's that sound?"
"Goodbye Tony…"
"Hey Tony!"
Bruce turned his head quickly, seeing a smiling Darcy walk through the door.
"Darcy," Tony returned. "I was just leaving. As you can see, your favorite doctor is awake and feeling just as grumpy as ever."
"It's probably just because yours is the first face he saw," she quipped, grinning.
"You wound me," he said, but smirked as he walked through the door. "You two lovebirds have fun. Bruce…"
His eyes moved toward him and watched as, over Darcy's shoulder, Tony motioned to his left ring finger and mouthed, Marry her!
Bruce frowned at him.
As Darcy turned to look, Tony dropped his hand and quickly walked away. Confused, she looked back toward Bruce, who smiled sheepishly at her.
"How ya feeling?" she wondered, moving to take a seat in the chair next to his bed.
He turned his head on the over-starched pillow and told her honestly, "Sore."
Nodding, she drew her legs up so they were crossed beneath her. "Makes sense," she mused. "I mean, Jolly Green Giant looks pretty big on TV, but up close…" Her eyes widened for emphasis and she nodded. "Not the simplest magic trick to quadruple your regular size."
"Maybe I should change trades…" His eyebrows hiked on his forehead. "You like rabbits? I'm sure Tony has a top hat somewhere."
She laughed, ducking her head, hair spilling over her shoulders and falling in a curtain that half-covered her face. "I approve of your post-green humor."
"Darcy…" he started, but floundered for what he wanted to say. Reaching up, he dragged a hand through his hair; the cord from his IV bumped his face and he paused, frowning.
Leaning forward, she reached out to detangle it, laying it flat against the bed as his arm retracted. "See? What'd I tell you about dehydration?" She offered a smile but it was strained.
Bruce stared down at her hand, fingers still stretched over the cord, tracing it back and forth, her eyes set on it, brows furrowed darkly.
He hesitated before finally covering her hand, flattening her fingers under his, tracing the edge of one of her chipped nails with his thumb. "Were you scared?" he wondered, staring at her searchingly.
"I was… not not scared," she said, nose wrinkling. "I… I don't know." She shook her head. "The alarm went off and everybody was running and I remembered protocol; Coulson makes me recite it to him every morning before I start work." She snorted. "But…" She bit her lip. "I don't know. The idea…" Her eyes darted back and forth as if remembering something. "I saw some of the agents getting their guns out and I just… I know you're basically invincible, but I had to make sure. And then I was just— I was right in front of him and he didn't flatten me like a pancake on sight, so I took it as a good sign."
"You talked to him… You calmed him down."
"He's really not that bad," she told him, smiling at his unconvinced expression. "He— It was like he knew me. Like he recognized that I was on his no-smash list. And I guess that encouraged me. Made me think, 'Hey, maybe just talking to him will help.'" She shook her head. "It was probably stupid, and I could hear you in my head, calling me impetuous, and Coulson telling me this totally wasn't covered by my health benefits, but I just… I had to try."
Bruce stared at her a long moment, before finally saying, "It worked." He glanced at the TV, where it was still frozen with the image of her and Hulk meditating. "Probably not the safest course of action and I really, really don't think you should push your luck next time, but…" He nodded. "Thank you. For—For caring enough to try and…" His throat burned. "For treating him like a human being."
Darcy turned her hand over then and squeezed his tightly. "Always." She rubbed her thumb back and forth over his knuckles. "Besides…" She grinned cheekily. "I think the Big Guy was kinda into me."
Mouth dry, Bruce reached up to readjust his glasses. "Darcy…"
"Hey, don't worry, I'm not gonna start something up with your alter-ego," she assured, waving a dismissive hand. "Pretty sure it's against the strict SHIELD dating policy; I mean, there's probably something in there about dating the Hulk, but even if it isn't, there's that no dating a co-worker rule in there somewhere. Not that it's really followed by most people; I mean, I've got twenty down that Barton and Romanov are hooking up." She shrugged. "Still, even if it wasn't, how much time would we really get to spend together, right? Our whole relationship would depend on your mood and not getting to see each other regularly would cause a rift, and yeah, just way too much involved." She let out a long, dramatic sigh. "It's too bad; he probably would've been my best boyfriend to date."
Bruce's lips curled at the corners. "I'm not sure I want to know who you were dating before…"
She grinned. "So listen…" She sat forward, turning his hand over so she could trace circles on the palm absently. "I'm thinking you'll probably be discharged from here in a few hours. So after, take a shower, loosen up all those shot muscles, and me and you will do something fun, all right?"
"Fun?" He raised an eyebrow and let out a sigh. "Darcy, I don't think—"
"No arguments," she cut him off. "I'm not saying let's go hit up laser tag or go on a hike. We'll just… Go out, get something to eat, maybe if you're up to it, we'll see a movie." She shrugged. "I just think your life shouldn't be put on pause because Hulk paid a visit." She shook her head. "He stopped in, said hi, scared a few people, and then meditated the crap out of a hallway. Really, I think we should chalk this up in the win column and move on."
He stared at her, eyes narrowed slightly. "Most people, after they see me, see that side of me, they'd run… Or at least avoid me for awhile and make an excuse not to stick too close…"
"Yeah, well, most people suck." Standing, Darcy gave his hand a shake. "We're going out. I'll even talk Tony into letting us borrow one of us cars, all right?" She pivoted on her heel and started for the door.
"Darcy?"
She looked back at him. "Hm?"
He stared at her a long moment, in her blue-jeans and one-size too big New Kids on the Block t-shirt looking a little worse for wear. Her glasses were sliding down the bridge of her nose and she absently pushed them back up, a mood ring on her thumb glinting.
"How's Thai food sound?"
She grinned. "Awesome." With a wave, she said, "I'll make us a reservation at the little Thai place we order from." She clapped her hand against the door jamb and used it to propel herself left down the hallway. "Rest up, Doc!" she said in farewell.
Left in his empty room once more, Bruce let his eyes wander up to the screen. And his denial surrendered to the fact that was in love; whether he wanted to be, or if it was safe, or if she even returned the same level of feelings.
He was in love with Darcy.
There was something freeing about accepting that truth about himself. While he was by no means certain anything would come of it, it felt better to just acknowledge that it was out of his control rather than to force it to be something different. So he was relaxed that night, while they shared dinner, occasionally feeding one another something from their own plates. He was still tired, there was still an ache in his body from being stretched so dramatically, but it seemed to fade in the face of spending time with Darcy.
Darcy, who laughed freely and loudly, not caring who might be listening. Who argued politics with him and used too much soya sauce on her food and somehow found a reason to be constantly touching him. Who talked him into a midnight movie in some rundown theater with stale popcorn and watered down soda, hooking her arm with his and dragging him inside to watch some 1970's D-list horror movie, laughing all the while and shouting at the screen as if the actors could hear her. Who threaded their fingers together and swung their arms between them as they walked back to the Avengers tower, making him twirl her under his arm as she danced randomly at two in the morning, high off a cup of coffee she bought from a street vendor outside a nearby club.
She walked him to his door rather than the other way around.
"I had a good night," she told him, smiling warmly. "How about you?"
He nodded. "It was great." He smiled sheepishly. "Probably the best night I've ever had right after a transformation."
Socking him in the arm, she smirked. "You're welcome then."
He lingered, not sure what else to say, but not really wanting her to leave.
"I should go," she said, checking her watch. "We've got work tomorrow. Coulson put people on overtime to make sure the wall would be patched up by the time you get there tomorrow."
He winced.
"Hey, no worries, walls are inanimate. There's no hard feelings from that camp," she assured, rubbing his arm.
"I just hate that I'm any kind of inconvenience," he admitted, dropping his eyes to the floor.
"I'm pretty sure the scale is more balanced than you think it is," she said, nodding.
He scoffed. "Balanced?"
"Bruce, how many people do you think you saved when Loki attacked?" She shook her head. "Just in New York alone! I mean that's not taking into consideration how many others would've died or been enslaved when they took over the rest of the world…" Reaching up, she gripped his shoulders. "I think a wall isn't a whole lot to worry about in comparison."
Licking his lips, he nodded. "Maybe."
She sighed. "Breaking that stubborn, self-loathing streak in you is going to take some serious Darcy skills," she told him.
"Since you've only got a couple weeks, I'd say you had your work cut out for you."
"A couple weeks working for you," she countered. "Everything outside of that is free game." She shrugged. "Don't think you're getting rid of me so easily, Fluffy." With that, she reached up to ruffle his hair. "Now get to bed, I have to be back here in… Oh… four hours to drag you out of bed and make sure you eat something before work." She grimaced. "Tomorrow is gonna suck."
He smiled, amused. "Good night, Darcy."
"Night!"
Bruce turned to drag his pass over the reader on his apartment but was hindered by Darcy moving in front of him. She bit her lip before moving closer and putting her arms around his neck, her front flattened against his.
"I promise you I'm not going anywhere," she told him, quiet as a whisper. "I don't need to be your assistant to want to spend time with you." She squeezed him one last time before stepping back. And with no more to say, she simply turned and walked down the hall to the elevator.
Bruce stared at the space in front of him where she'd been, before the ding of the elevator arriving and her climbing on drew his attention. When he looked back, she was smiling at him; she wiggled her fingers in a wave as the doors closed. A smile tugged at his own lips as he flashed his card at the reader and with a click, was allowed inside to his apartment.
Occasionally, he let himself think she might just feel the same way as him. And then he decided that even if she didn't, her friendship was more than he'd ever thought to deserve.
In the weeks leading up to her turn-over, Bruce waffled between being happy for her and believing what she'd said about sticking around, and on the other spectrum, worrying that he wouldn't get to see her anymore. Considering how much time they were spending together, however, he was fairly sure he was overreacting.
It seemed like his days were filled with Darcy, from the moment he woke up, he found her in his kitchen. She would cook them something while he meditated and as he joined her at the island counter, they would eat together while she caught him up on what his day would be like. Warning him that Tony would be stopping in to discuss something, or that Jane had decided she needed his help with something 'science', or that Coulson wanted to go over paperwork with him. She would bring up a magazine or a fundraiser that had asked for an interview or his presence and he would shake his head, putting it off. She would fill him in on what her Aunt Mary had said when she called the night before or what bizarre thing happened at work while she wasn't bugging him in the lab. And some mornings, when they were both tired, he would read the newspaper or watch the news, and she would do the crossword puzzle he always left for her, poking him with her toes when she wanted his help in figuring one of the words out.
There was a sense of domesticity to it that he found he really liked; that he'd missed in the years since he and Betty were together.
And at night, when work was finished, or in his case put on pause as she dragged him out of his lab, they would share dinner and a movie, like most nights before it. Sometimes she talked him into going out into public rather than hiding himself away and his anxiety over being around people, about what could happen if the Hulk suddenly pushed forward, began to ebb enough for him to be comfortable, to feel like he wasn't a dangerous menace that could go off at any second.
But eventually, it came to an end.
"This is Scotia," Darcy said, her voice interrupting his focus to draw his attention immediately to her.
Bruce's smile died on his face as he stared at the uncomfortable, brightly smiling, fidgeting woman at Darcy's side.
"Everybody just calls me Scooter," Scotia piped up, tucking her blonde hair behind her ear. "I mean, you don't have to!" she told him hurriedly. "I just—It's just always been what they called me… Scooter Matthews." She shrugged. "'Cept for that one year they called me Scooter with the Hooters, but that was in elementary school and I was an early bloomer and—and I don't know why I told you that." She blushed a bright, fire-engine red. "You can just forget I said anything about that. I—I'm sorry." She winced, looking between them. "Am I fired?"
Darcy blinked at her before turning to grin at Bruce. "As you can see, she's perfect."
Bruce readjusted his glasses. "I already have a perfect assistant," he muttered, but turned to look at Scotia… or Scooter appraisingly. "You've done work in this field?"
"Oh, um, I'm a physics major; I studied at Culver." She looked between them. "This—I was told it would be a great learning experience for me. I mean I—I don't usually do the assistant thing, but I am an intern and I know that pretty much means I do anything anybody wants of me. So as long as I get to learn something, I'm happy to oblige."
"See? Eager to please and smart to boot," Darcy crowed. "Plus she's got that nervous, talk too much thing, just like me." She grinned. "It's like you upgraded, only I totally fit the hooters label better and I guarantee I make better guacamole." She widened her eyes for emphasis. "Which reminds me! You, me, guac and chips, and a Star Trek marathon tonight." She cut her hand through the air. "There's no getting out of it."
Bruce failed to hide a smile. "Seven?"
"You know it!" She turned, slapped Scotia on the back, and told her, "All right, Darcy Junior, I need you to make sure Dr. Banner here gets everything he needs…" She paused. "Unless he wants to work past 6:30, then there's no negotiation." She started backing up toward the door. "He hasn't had lunch yet; avoid grapefruit, spinach, tuna, and absolutely no mushrooms. He likes green tea; one sugar, two cream. Don't touch anything on the desk until I show you how to file properly. Don't play with the iPod on the desk, because I've already got his morning playlist queued up; don't mind the whale music." She nodded. "Okay. I'll be in Coulson's office if you need me."
As she turned around and left, Bruce merely watched the door swing closed with an amused half-grin, before looking up at the confused and nervous Scotia, who was picking at her nails.
"Um… So are you hungry then? Would you like something to eat?" she wondered. "I—I think I remember what not to get. There… There was grapefruit and tuna and… Spinach?"
He nodded. "And no mushrooms, I'm allergic."
"Okay." She looked down. "Is—Is there something specific you'd like to eat?"
He blinked at her. "What day is it?"
She frowned. "Uh… It's Tuesday."
He nodded. "Tuesday is soup day. Darcy usually picks up something from the shop two blocks over; they make homemade soups…" He shrugged. "And a turkey sandwich, on rye, no mayo, just butter."
"Sandwich shop, two blocks over," she repeated, nodding.
"You want to write it down?" he wondered, digging out a sticky-note pad.
She smiled appreciatively. "Is there anything else I should know?" she wondered. "I mean… If Miss. Lewis has a meal for every day, maybe I should learn them?"
Bruce ran a hand through his hair. "We'll discuss it after," he decided. "When Darcy's done with Coulson's assistant, she'll probably want to go over things personally."
"Oh, okay, sure." She backed up again. "All right, well, I'll just go get lunch then."
Shaking his head, Bruce turned back to his microscope and wheeled in close to return to work. But he couldn't help but think that he already missed Darcy.
Some time later, he heard a repetitive noise, like someone clearing their throat. Turning his head, frowning, he finally spotted Scooter, who was holding out a bag for him, smiling awkwardly.
"Sorry, I… I wasn't sure how to alert you." She shifted uncomfortably. "I didn't want to startle you."
"It's fine." Bruce reached out and took the bag from her. "I don't Hulk out at just anything," he assured.
"Oh! Oh no, that's— That's not what I meant!" She shook her head quickly. "I just—I know how I am when I'm working and I hate to be interrupted, so…" She dropped her eyes to the floor.
Bruce took out his lunch and started unwrapping his sandwich, seeing her lingering just a few feet away, tugging on her fingers. "Was there something else?" he asked.
Scooter bit her lip. "Um, Dr. Banner, I just… I wanted to tell you that it's an honor to work for you. I—I know I'm stepping into some very big shoes here and I don't want you to think I'm trying to replace Miss. Lewis, I just… I was really excited to find out there was an open internship with you and to even be interviewed was an honor, so…" She raised her eyes to look at him squarely. "I will try my best to be even a little bit as good as Miss. Lewis."
Bruce stared at her a long second. "When I'm done eating, would you like to know what I'm working on?" he offered.
Scooter smiled, her face lighting up with hope. "Really?"
He shrugged. "Sure."
As it turned out, Scooter wasn't the worst intern/assistant he could be stuck with. She stuttered a lot, tended to babble, and she never got his tea order right, but she learned Darcy's filing system quickly, she followed protocol to a tee, and she was always happy to learn under his tutelage.
Outside of the lab, Bruce was relieved to find that Darcy had kept her word. While Scooter was relieved of work at five o'clock, Darcy went out of her way to make sure he left his lab by seven, at the latest, every night. They kept their dinner schedule and even the breakfast schedule; it was just during work hours that he didn't see her as much. Occasionally, she would stop in just to check on him or see how Scooter was coping, but she was busy with Coulson most of the time, finding her footing as Wendy's replacement for the foreseeable future.
While their comfortable bubble of just the two of them fit Bruce just fine, it seemed Tony and the rest of the Avengers wanted to work on becoming a closer unit. Which apparently meant spending more time with each other, including the loose cannon that was Bruce Banner.
"So what's the big deal? It's just dinner," Darcy said, putting the breakfast dishes away in the dishwasher. "You like Tony."
"Tony forced his way into my life and I tolerate him, there's a difference," he argued.
Darcy snorted, rolling her eyes. "Oh, please, you two are science bros, and you know it." She wiped off the counter and tossed the cloth in the sink. "Bruce, it's just dinner with people you already know. People, I might add, that know how to handle you…"
"Natasha still flinches sometimes when I walk too close," he confessed, frowning.
"Which is why exposure will be good." Circling the counter, she hopped up onto it, sitting inches away, facing him. "She'll realize you've got better control and maybe the Big Guy will like her enough to put her on his friendlies list."
He eyed her skeptically. "His list is two people… I don't think he makes friends easily."
"Probably why the rest of the team wants to try getting closer." She shrugged. "Look, you said it yourself, Tony forced his way into your life… He didn't let Hulk deter him; if anything he encouraged Hulk… And me? Well, aside from my general awesomeness, I didn't let Hulk be some defining separation point." She shook her head. "So why not let the others see if they can't do the same?" She stared at him meaningfully. "They're trying. I'm not promising it'll work, but what's the harm? Most of them are basically invulnerable. So even if you change, you won't hurt them too much."
"And the others?" he asked dubiously.
"Romanov lived through it once; she's probably been preparing herself for a future attack just in case. And Barton's quick; he'll probably be in the ceiling with a tranq arrow notched before you're even done destroying one of your many attractive suits." She reached across to smooth out the collar of his shirt. "So?" She hopped down from the counter. "Are you going or what?"
He frowned down into his half-empty mug of green tea. "Is Jane going?" he wondered.
"Yeah, I think she said something about Thor inviting her…" She squeezed his shoulder. "See? One more person to talk science with!"
He clenched his teeth and looked over at her. "What are you doing tonight?"
"Well, I asked Coulson if I could put a bat signal on the roof and see who it lured in, but he just gave me that blank-faced 'how did you get hired here?' face, so…" She shrugged. "Leftover Chinese and a Vampire Diaries marathon, probably."
He nodded vaguely. "Why don't you… come with me?" he said, slightly nervous.
"Depends…" She raised a brow. "Are you going to play well with the others or focus all of your attention on me?" She raised a finger to stop him. "'Cause don't get me wrong, I love being the center of Bruce Banner's world, I just… think it would be good for you to make friends with the people watching your back."
He thought it over before nodding. "I'll be friendly," he offered.
"Good. Then I'll break out my LBD and naughty high heels and we're set." She grinned. "I gotta head; work's calling. But have a good morning and I'll probably stop by some time around lunch, all right?"
"Sure."
She reached out to squeeze his arm. "Trust me. We're gonna have fun tonight!" She wiggled her eyebrows before turning to leave.
Sighing, Bruce turned back around to finish off his green tea, wondering if she was right, and hoping he wouldn't somehow make a fool of himself.
That night, Bruce winced at the loud music that filled the crowded bar they were meeting in.
"I thought we were getting dinner," he complained to the woman at his side.
"This is Tony we're talking about… Pepper didn't make the reservation, so we got stuck with a Stark specialty."
Exhaling heavily, he placed a hand on Darcy's back to guide her through the throng of people crowding the bar for a drink. She pointed ahead of her to the table in the VIP section, sectioned off by a red velvet rope and a burly, no-nonsense bouncer.
"Bruce!" they heard, Tony's cheerful voice shouting at them. "And my, my Miss Lewis, you are looking fabulous tonight, aren't you?"
"I try," she said easily, before looking to the bouncer expectantly.
He drew the rope back and ushered them inside.
Bruce watched Darcy climb the stairs ahead of him, trying and failing to keep his eyes from wandering over her bare back and the length of her legs; her little black dress was a form-fitting piece that set off her curves in a way that was hard to ignore.
She waited for him at the top of the stairs and he moved into her side, eyeing the table of Avengers, plus Jane, a little uncertainly.
Darcy turned her head, leaning in close so he could hear her and so she didn't have to shout over the music. "We trust these people, remember?" Her arm slid around his waist and squeezed. "We're safe and we're calm."
His eyes fell, head turned slightly, his entire focus on her. The weight of her arm around him; the heat of her body at his side; the rush of warm breath as she spoke close to his neck.
When he looked up, taking her words to heart, he examined the table in front of him.
Thor was holding a large mug of beer and laughing a loud, booming laugh at something Clint had told him, who was shucking peanuts and smirking at his story. Jane was leaning in close to Thor, looking even tinier compared to his enormous size. Tony was to her left, his arms spread out over the back of the horse-shoe shaped bench seat. Natasha sat on the other side, next to Clint, stone-faced, though she ticked an eyebrow at Clint's story. And lastly, Steve sat next to Tony, doing something with his phone, his brow furrowed in concentration.
Darcy started toward the table, taking up a seat next to Steve and drawing Bruce along with her by his hand.
Bumped and suddenly aware, Steve looked up and offered a sheepish smile.
"Sorry ma'am," he said, shuffling over a little.
"Just Darcy," she corrected before looking over to his phone. "What are you playing?"
"Hm?" His brows furrowed. "Oh!" He held the phone up. "Tony showed me a game called Draw Something…" He grinned. "I'm doing all right."
Darcy's eyes widened at the drawing on the screen. "That's… amazing, considering you're only using your finger."
He shrugged, handsome face filled with a sheepish expression. "I don't always understand the pop culture references, but I've been working to bring myself up to speed."
"Cool," she said, nodding, before turning to look at Bruce. "Thirsty?" she asked, motioning to the waitress climbing the stairs to come get their orders.
"I'm just going to have water."
"All right, but I'm doing shots…" she warned. "So when I get sloppy, handsy drunk, sobriety isn't going to help you."
He grinned slowly. "Noted."
"Are we all here now?" the waitress asked, looking around. When she received a nod, she said, "Okay, what can I get for you?"
"Another ale!" Thor boomed, banging his mug down on the table and grinning as what was left sloshed, some of it landing on his arm.
"We'll take a bottle of vodka," Clint said, motioning between him and Natasha.
"Sex on the Beach," Jane said.
"What's this?" Thor asked, perking up.
"It's a drink," she told him quickly, sinking a little low in her seat and ignoring the amusement of the others.
"She's not propositioning you or the waitress, bud," Darcy piped up. "Proof in fact, I'll have a Slippery Nipple, also a drink, not a suggestion for anybody who might be interested." She wagged a finger around.
"Truly, you Midgardians make jest in naming your drinks such unusual things!"
"We're a fun bunch," she returned.
"Scotch," Tony told the waitress. "And none of the cheap stuff. Your best brand, unopened."
"Of course, Mr. Stark, sir."
Steve glanced at the waitress. "I'll just have a soda, please, ma'am."
"Water for me," Bruce added.
"Come on, break down the barriers," Tony argued. "Loosen up and have a drink."
"Considering I can't get drunk, I'm not sure what the point would be," Steve replied, shrugging.
"And I'd rather not tempt fate." Bruce looked to the waitress seriously. "Just water, thank you."
While Tony sighed, he let it go.
"I was told there would be food," Darcy said, looking to Tony with a raised brow.
"I've got reservations for us in an hour," he assured. "Pepper is meeting us there."
Bruce's mouth twitched at the obvious affection Tony put into his girlfriend's name.
"So!" Tony leaned forward, resting his forearms on the table. "Miss. Lewis…" He stared at her, brows raised. "I have to say, I wasn't all that surprised when Bruce invited you along…"
"No?" She stared back at him. "I imagine him agreeing to come at all would be the surprising part."
"It is an honor that you join us, brother-Banner! I was told you would not want to come!"
"I'm not much of a team player when I don't have to be," he admitted, clearing his throat and sitting back in his seat, raising his chin somewhat defensively.
"No, clearly you like the one-on-one approach," Tony said, smirking between him and Darcy. "Can't say I disapprove. I have it on good authority that personal assistants make awesome—"
"You should stop before you say something you'll regret," Darcy interrupted. "Either it'll offend me or Pepper and I have a tazer in my purse."
Tony paused, staring at her thoughtfully. "What are the chances you'll actually use it though?"
"On you?" She raised a brow. "High."
Thor gave a thundering laugh and brought his fist down on the table. "Lady Darcy! A great warrior she proves; wielding lightening in her hand!" He turned to tell Tony, "When first we met, she felled me with her mighty tazer! True, I was only of Midgardian strength, but still, the bravery she showed was honorable!"
"You tazed Point Break?" Tony asked, staring at her with new-found awe.
"He freaked me out and occasionally I get trigger happy."
"That's… unnerving," Steve said with a faint frown.
She laughed. "What's really unnerving is that Coulson has me training with real guns."
Jane's eyes widened and she sat forward. "Are you sure that's safe?"
"Sure." She shrugged. "He still twitches sometimes because I almost shot his toe off during the first lesson, but I'm getting the hang of it."
Clint smirked slowly. "You almost shot Coulson?"
"Technically, the bullet went through his pants… And since he's abnormally obsessed with his clothing, he said it was practically the same as shooting him."
"He is never going to live this down..." the arched mused gleefully.
"I can't believe he's letting you handle a gun…" Jane shook her head. "With real bullets…"
"Hey! I'm not the one who shakes when she doesn't get her daily caffeine intake."
Jane rolled her eyes. "Well nobody's giving me highly deadly weapons, so I don't see what the problem is."
"You wield saws all the time!" she cried, her eyes wide with emphasis. "You weld your own machines half the time!"
"All right, kiddies, settle down," Tony intervened. "Jane, you should probably stop using power tools of any variety, and Darcy, I'd like a full report on what happened with Coulson." He stared at her, dramatically serious. "Most importantly, did he cry?"
Snorting, she shook her head at him, before turning back to Bruce, fingering the sleeve of his jacket and giving it a tug. "How are you doing?" she asked him.
He nodded. "Good."
In fact, he was feeling relaxed. Watching the others interact with and get along with Darcy was somehow comforting. He didn't feel like they were all holding their breath, waiting for him to snap or for somebody to do the wrong thing. Tony was being his usual self, initiating chaos where he could and snarking off whenever possible.
As the night wore on, Bruce let himself laugh, listening to stories told by Thor, Clint, and Tony, each of them having their own brand of humor. And if occasionally he felt overwhelmed with how full the room was, even if for the most part, he couldn't see the rest of the people in the bar, Darcy's hand on his or her body leaning into his, steadied him.
When the hour was up, they climbed into a town car to bring them to the restaurant Tony had reservations at, meeting Pepper inside. The atmosphere was a lot more subdued, letting him drop his guard even further. He was amused as he watched Thor eat more food than seemed possible; although Steve seemed to be keeping up with him to an unnatural degree.
Every once in awhile, in between talking to Pepper and Jane, Darcy would turn and offer him a bite off her plate while simply taking what she wanted from his. Bruce watched as conversations overlapped. Thor and Clint sharing battle stories; Tony and Natasha trading barbs; Pepper trying to keep Tony from being too outrageous while simultaneously seemingly to love that about him; Steve showing Darcy his Draw Something game to see if she could help him guess things that whoever he was playing with weren't drawing very accurately; and finally Bruce was dragged into a conversation with Jane, and then Pepper, and Tony pushed his way in to have his opinion heard.
Before long, they were sitting at a table with half-eaten desserts, empty wine bottles, a snoring Jane on Thor's shoulder, a tipsy Darcy, and a content buzz of genial conversation between them. The restaurant had emptied out except for the staff, who were unwilling to ask Tony or his friends to leave. Finally, Pepper stood from the table and announced it was closing time and they should head back to the tower.
Bruce helped Darcy stand, wrapping his coat around her shoulders as they stepped outside into the cool night air. She leaned into him, her head tucked against his shoulder as she played with a button on his shirt.
"This was fun…"
He smiled. "It was."
"See? I knew you'd like it." She patted his chest. "They like you."
He looked down at her, her eyes closed, and a soft, sleepy sigh escaping her. "I'm glad."
"All right, love birds, into the car," Tony said, motioning for them to follow. "Last thing I need is Coulson crashing the party and playing Supernanny to all of us."
On the ride back to the tower, Darcy fell asleep against Bruce, who found it hard not to look at her, constantly drawing his eyes back to check on her as she snuggled closer to his chest.
"I was not aware that you and Miss. Lewis were involved," Natasha said from his left, turning to look at him appraisingly. "Although, I had my suspicions when she managed to subdue the Hulk."
Bruce felt a flush fill his neck. "We're not. I— She's—" He ground his teeth uncomfortably. "We're friends," he emphasized.
Natasha's eyes fell to where Darcy sat snug to his side, his arm around her, fingers absently playing with the ends of her hair. "Your definition of friendship does not match my own." Her eyebrow rose. "You have feelings for her. At the very least, you want to share her bed. But you hesitate." She turned her face forward. "In my experience, hesitation only ends badly."
Bruce stared at her profile a long second before turning his attention back to the woman at his side.
It wasn't until the car stopped abruptly and she startled awake that he looked away.
Jane suddenly reached for Darcy's hand and dragged her out of the car along with her. "Have I ever told you how awesome you are?" she wondered, hiccupping. "You were an awesome assistant. Just—Just awesome!" she declared.
Tiredly, Darcy patted her friend's shoulder. "Yeah, awesome, I'm flattered."
Climbing out after them, Bruce sighed to himself, frowning when Tony appeared at his side.
Jane and Darcy walked into the tower, with Thor at their heels, ready to catch his stumbling girlfriend should she fall.
"Assassin Barbie's right… Of course, I was right before she was, but that's beside the point. What matters is you should make a move on that," Tony told him. "Women like that are hard to find. I should know, I spent most of my life looking, and what a fantastic time that was…" He turned his eyes up thoughtfully, before humming. "But, in the end, I found Pepper… Right in front of me." He clapped Tony's shoulder. "Maybe your search is shorter."
Bruce turned to watch him walk off, wrapping an arm around a patiently waiting Pepper, smiling despite herself as he turned his head to kiss her neck while they walked toward the building.
Letting out a sigh, Bruce followed after them, alone and missing a jacket, silently wishing things were more black and white and a lot less green.